As the advent of manufacturing technologies continue to innovate the way we produce tubular products, many of the repetitive tasks in testing and inspection are getting a fresh set of helping hands. One example is a fully-automated gauging unit that is programmed to execute specific tasks. The unit is capable of conducting 100% thread gauging and inspection in a matter of seconds with the laser and magnetic apparatuses.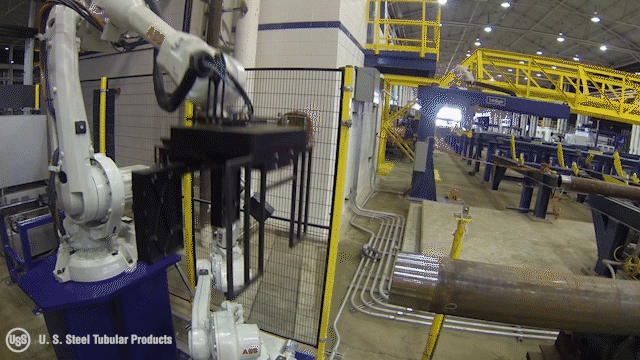 Automated gauging unit robot at work in our Lone Star Tubular Operations facility
Automated gauging unit robots were first deployed at our Lone Star Tubular Operations, and now can be found throughout our manufacturing facilities in the U. S. The robots' objective programming takes the variables out of the equation -- ensuring quality and prime products every time the pipe exits the production line.