As of Wednesday, April 10th, we have hired over 90 new employees for the No. 1 mill at Lone Star Tubular Operations. The positions filled include utility technicians, NDT inspectors, and shift managers. Interviews are happening every week as we get ready to start production. We are proud to support the local community and will continue to host career fairs throughout the year as we fill additional roles.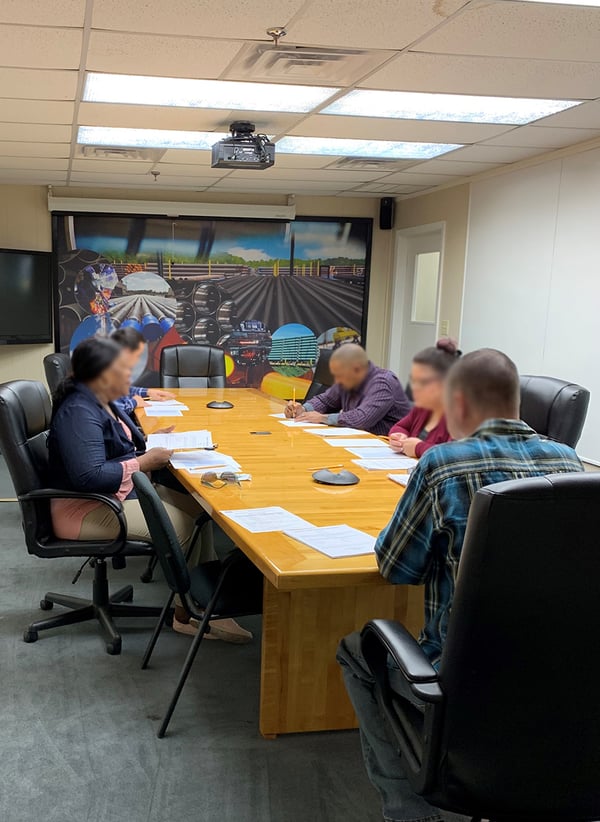 Job applicants going through testing at the mill
To find out more about the various new opportunities available at Lone Star and beyond, visit our career site here.