Happy New Year from all of us at Fairfield Tubular Steel Operations! We were busy at the EAF during the holidays. Read below to check our progress.
When the melt shop is complete, we will be able to brick the offline furnace and swap the upper and lower shell at the same time with our two charge cranes. In the background of the photo below, the EAF bricking stand is being fabricated. In the foreground, at the bottom, you can see our two charge bucket stations. The charges will be built in the scrap yard and positioned in the trucks to dump in the charge bucket to create the desired scrap layers.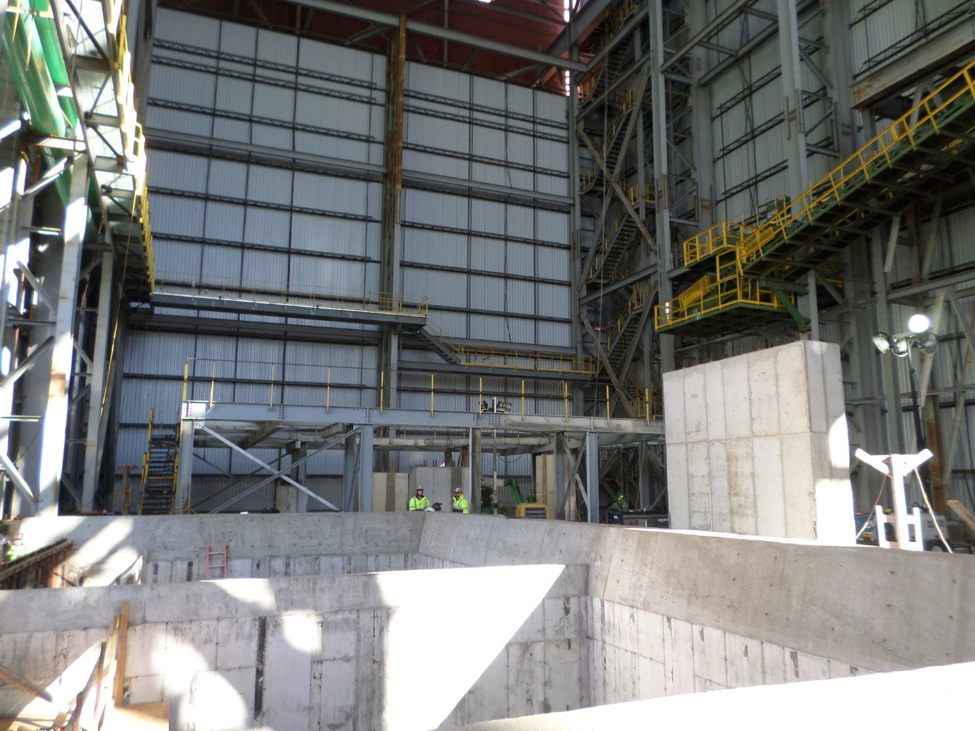 Below is a picture of the Vacuum Tank Degassing (VTD) pump room. State-of-the-art vacuum pumps have been installed to create a vacuum and treat the steel at the VTD. Removing a significant amount of gasses in the steel will create a high-quality round that our pipe mill will use to create seamless pipe.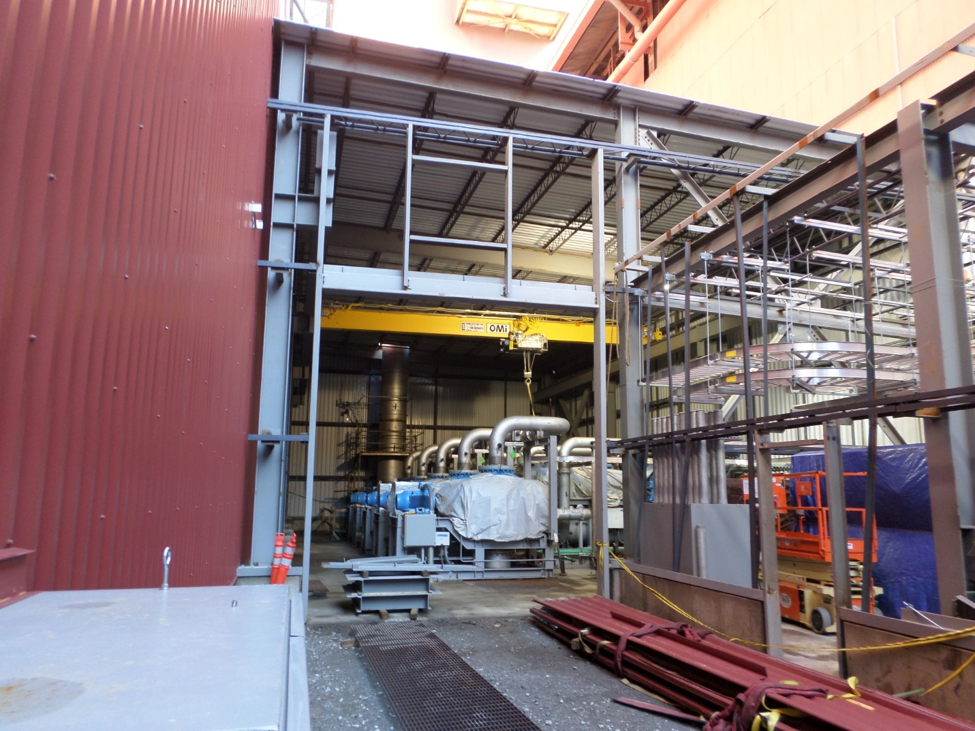 Construction on our operating pulpit has started. The pulpit is located between the EAF building and the teeming aisle, as shown in the photo below.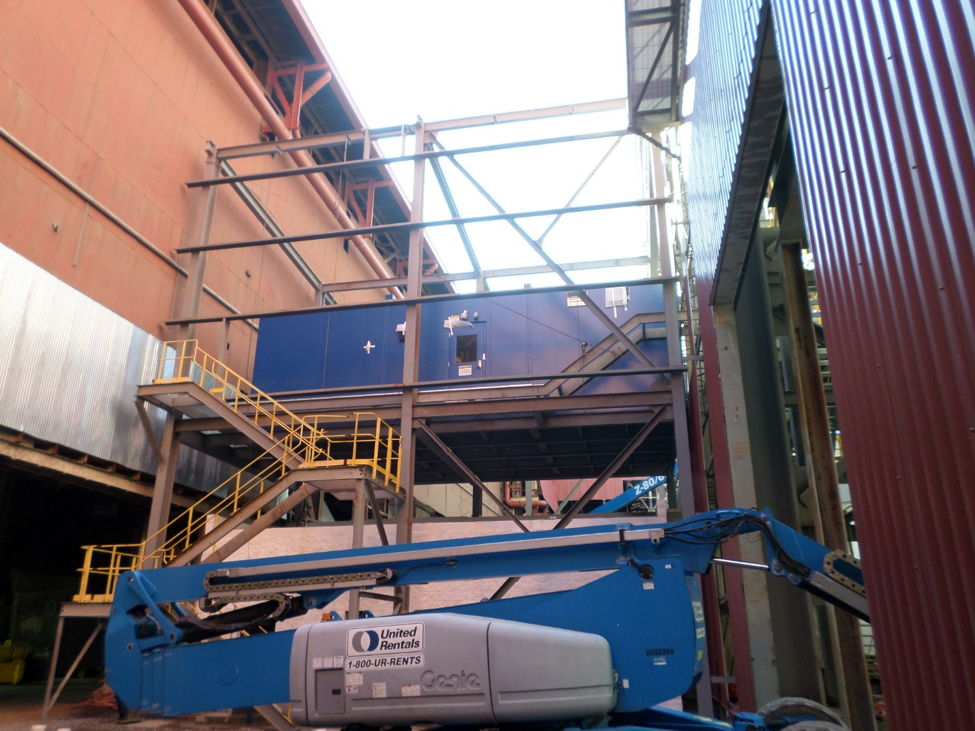 We are installing a rounds elevator to transport the rounds to an extended cooling bed. Below you can see the start of construction on the elevator and cooling bed
stations.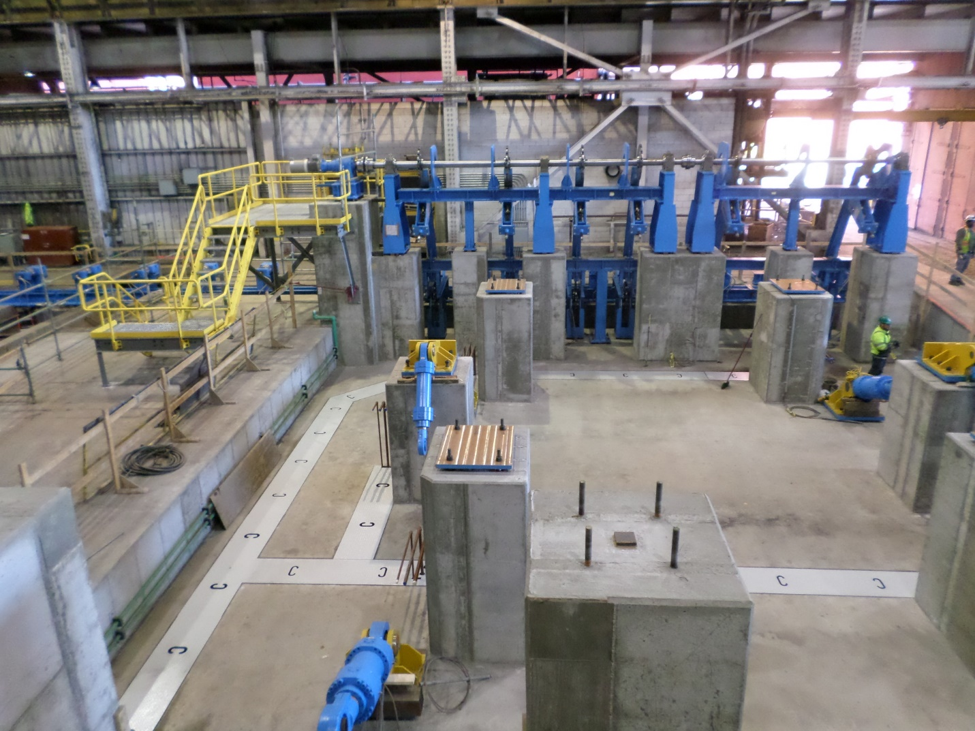 Construction is going strong and commissioning will be starting soon. It won't be long until the shop has molten steel and new high-quality rounds are produced!