With just a week before Christmas, the EAF team has received some very nice presents this month. Read on for an update on what we are working on.
The cooling towers for the EAF water cooled panels have been installed and are almost complete. It takes a tremendous amount of water to keep the EAF upper shell cooled.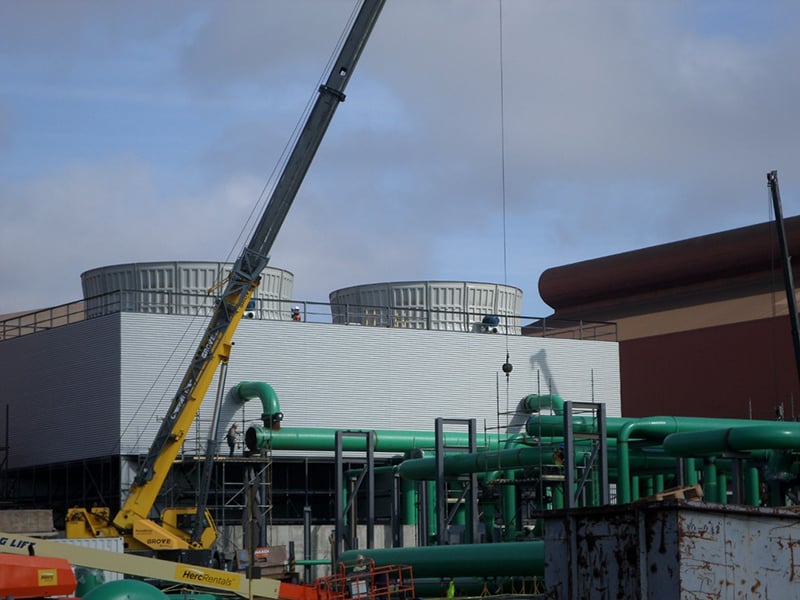 The EAF lime and carbon silos are now in place as shown in the photo below. As discussed previously, these components will be key in maintaining a foamy slag for steel cleanliness and EAF efficiency.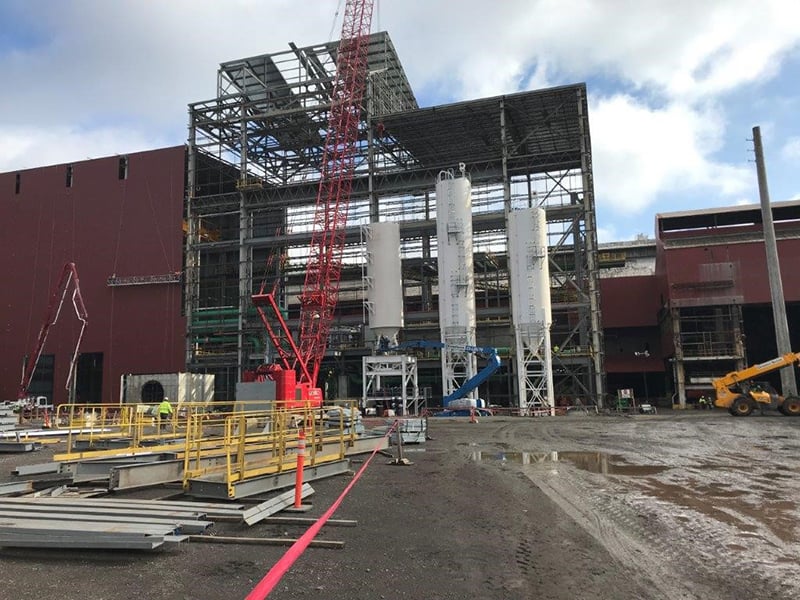 Below are the two new Kone charge cranes. These cranes will lift the charge buckets and take them to the furnace to be charge and melted. They also have the capacity to lift the furnace shell and replace it with the spare shell.
From everyone at Fairfield Tubular Steel Operations, we wish you Happy Holidays and a very safe and happy new year. Check back after the holidays for an update on what we accomplished thru the end of 2019.