No freezing weather will stop the hardworking crew in Fairfield. Read on to see the activities focused near the gas cleaning plant and melt shop building :

Crews have started foundation work on the dust silo location just outside of the gas cleaning plant. These large containers will hold all the dust and debris captured in the air separation process.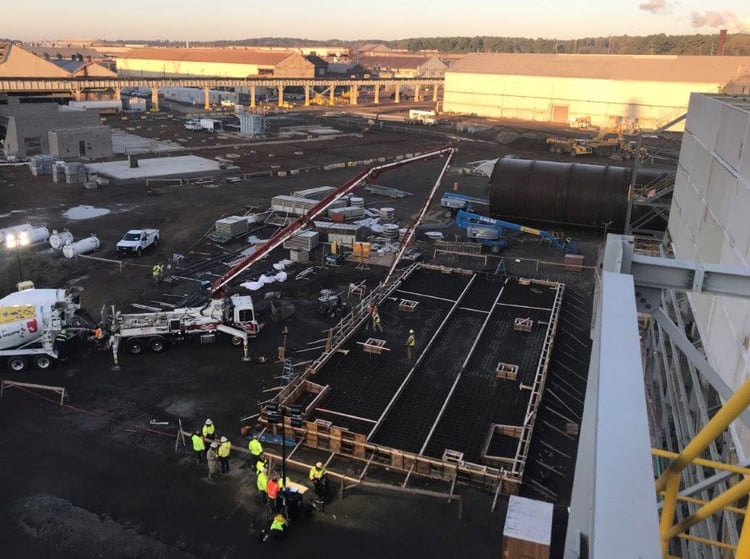 Foundation work for dust silo site
In front of the melt shop building, foundation work for the lime and carbon silos is beginning to take shape. Both lime and carbon will be injected through the MORE system to promote a very effective foamy slag in the furnace to help promote an efficient arc.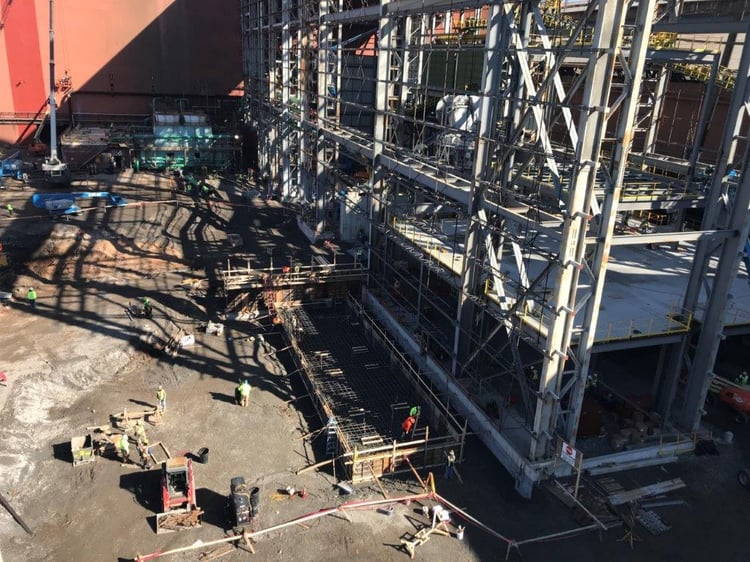 Foundation work for the limestone silo
If you haven't done so, please subscribe to receive updates right in your email. Simply fill out the form at the top of this page and you can begin receiving new blog posts!