Last week, a lot of the work focused around the vacuum tank degasser, or VTD. Read on to learn more about this important process in steelmaking:

Situated just behind the melt shop, the crew has been erecting the structure of the degasser building. As the name suggests, a VTD removes various gasses trapped in molten steel by creating a vacuum to draw them out. This is critical to ensure that no bubbles or impurities arise during casting or the additional refining process.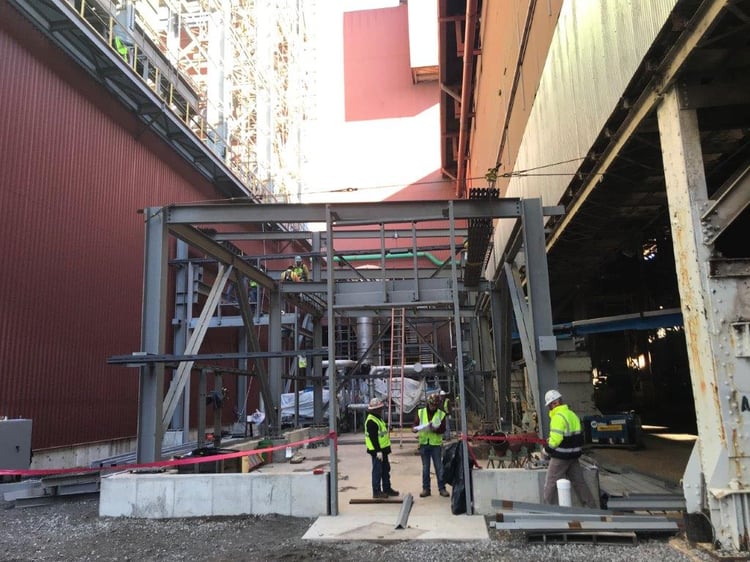 Structural works for the vacuum tank degassing facility
In the photo below, you can see the crane lowering a VTD bag filter into the degassing facility. Gas removed from molten steel will be processed through these filtering chambers.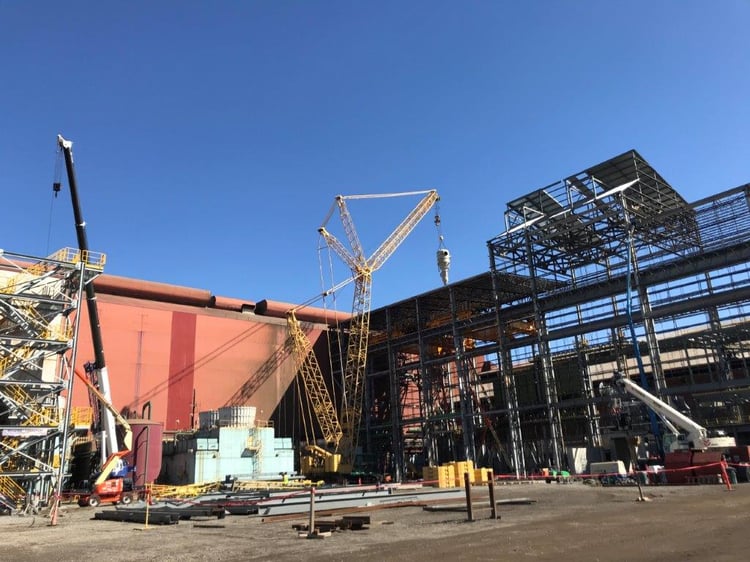 VTD filter lowered into the degassing facility behind the melt shop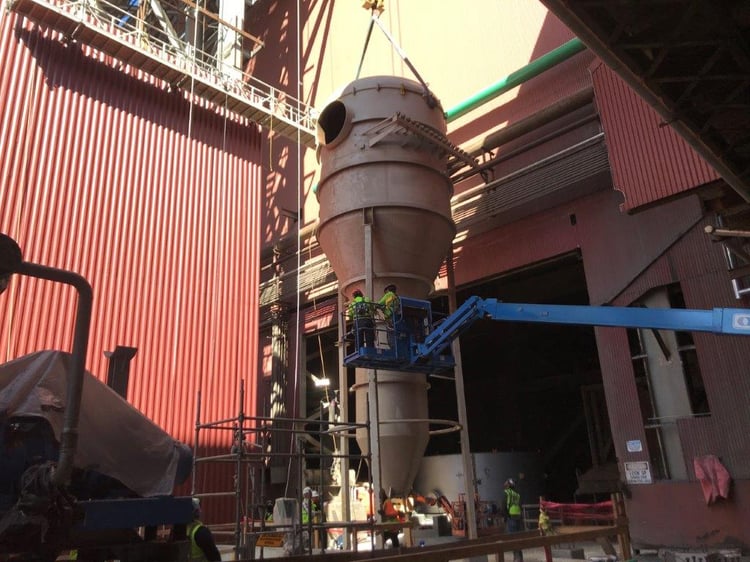 Crew working to set filter chamber into place at the degassing facility
If you haven't done so, please subscribe to receive updates right in your email. Simply fill out the form at the top of this page and you can begin receiving new blog posts!