As we welcome fall in Fairfield, we would like to share two notable progress updates for the EAF. Read on to see our progress last week:

Pictured below is the installation of the first sections of wall paneling at the melt shop. With all of the major furnace components in place inside the building, the crew has started to install the corrugated metal sheeting around the structure's perimeter.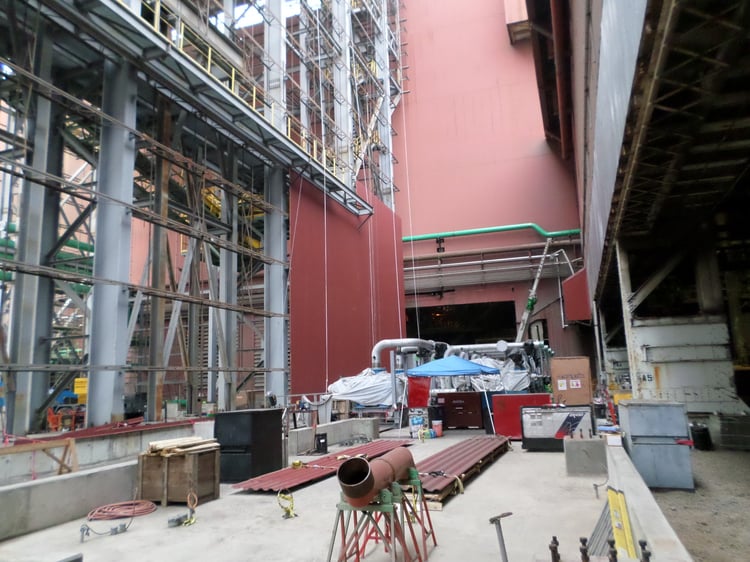 Metal wall paneling is installed at the melt shop building
Not too far away from the melt shop, the crew is working at the water treatment plant location, where a new concrete pad site was poured. This state-of-the-art plant will be a major component to the Electric Arc Furnace for both water remediation and recovery.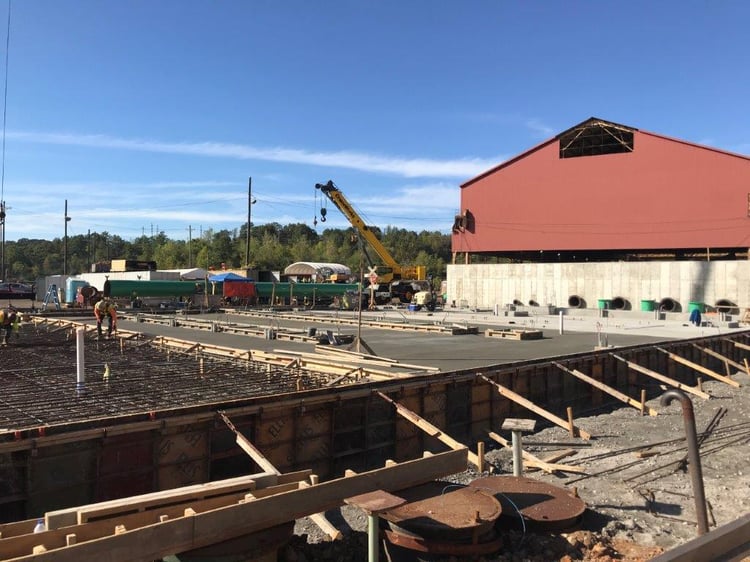 Work at the nearby water treatment plant
If you haven't done so, please subscribe to receive updates right in your email. Simply fill out the form at the top of this page and you can begin receiving new blog posts!