In our first post for October, we are getting up close with some of the major components of our EAF. Read on to see our progress:

The image below is a closeup view of the furnace assembly. The furnace will operate atop a tilt platform that allows molten steel to transfer into the preheated ladle for further processing.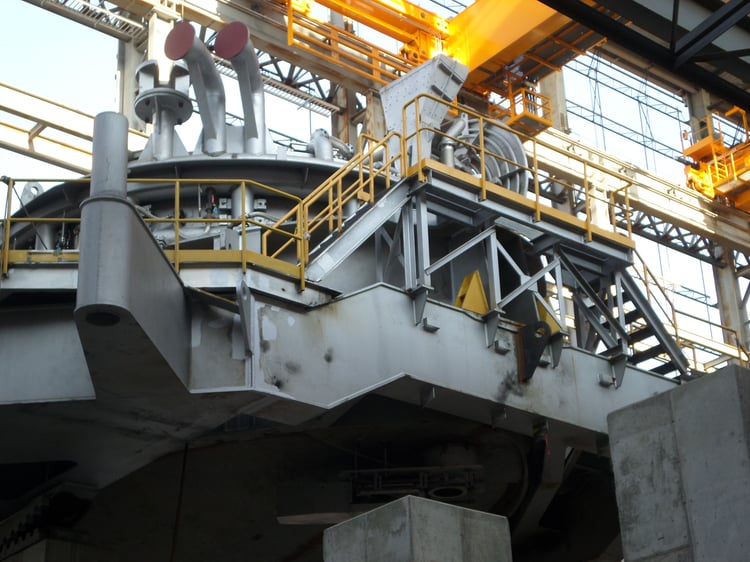 Closeup shot of the furnace on top of the tilt platform
Nearby, water pipes are installed. The large diameter pipe will feed cooling water to critical parts of the furnace to prevent overheating or malfunctions. The water is then returned to the water treatment plant for reuse once the temperature cools to the proper temperature.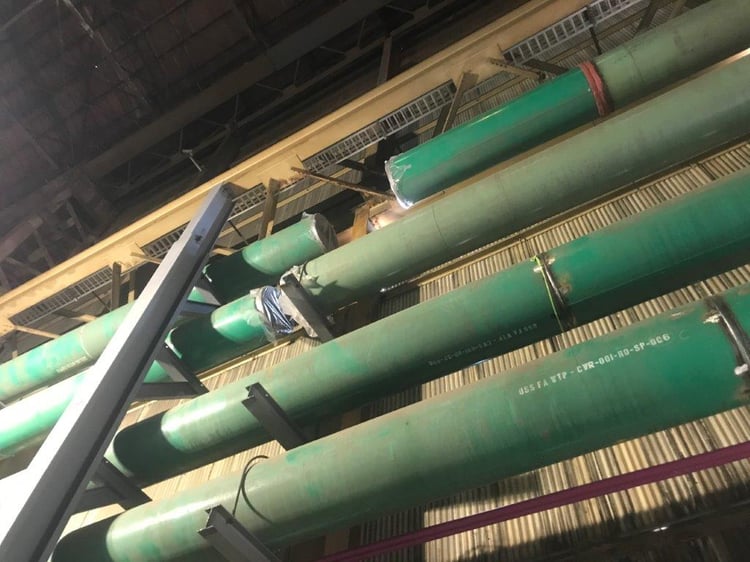 Installation of large diameter cooling water pipe
If you haven't done so, please subscribe to receive updates right in your email. Simply fill out the form at the top of this page and you can begin receiving new blog posts!