Earlier this week, the EAF construction crew was able to capture some amazing pictures for our 20th update. Read on to see our progress:

Work starts early in Fairfield, Alabama as the crane operator works to bring the high bay roof for the melt shop building into place: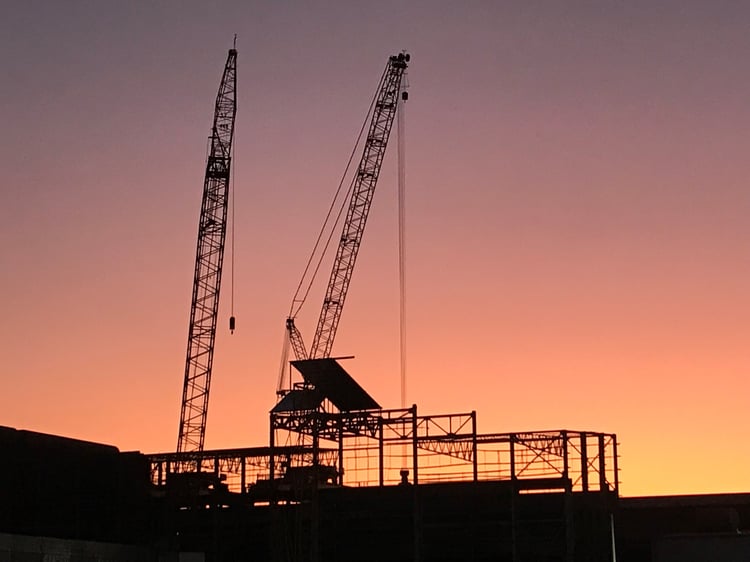 A section of pre-assembled high bay roof is raised by a crane
Below, an elevated view in the vacuum tank degasser building gives us a sense of the size of the area and amount of preparation work before the actual equipment is moved inside.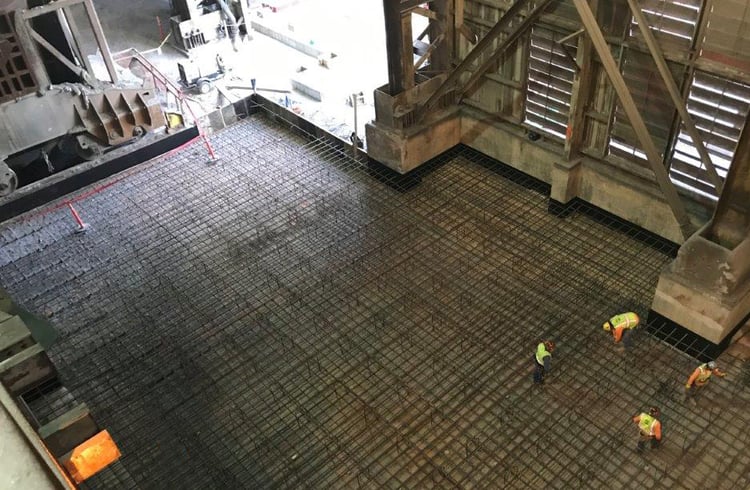 Foundation work inside the vacuum tank degasser building
If you haven't done so, please subscribe to receive updates right in your email. Simply fill out the form at the top of this page and you can begin receiving new blog posts!