Construction crews are working on several areas throughout the EAF construction site, including the scrap yard, gas cleaning plant, and of course, the melt shop building. Read below to learn more about what's been happening in Fairfield, Alabama.

In the photo below, you can see the installation of duct work for electrical wiring is in process. In the top left corner of the photo is the truck scale, which measures the net weight of steel scrap and other materials that are coming into our facility.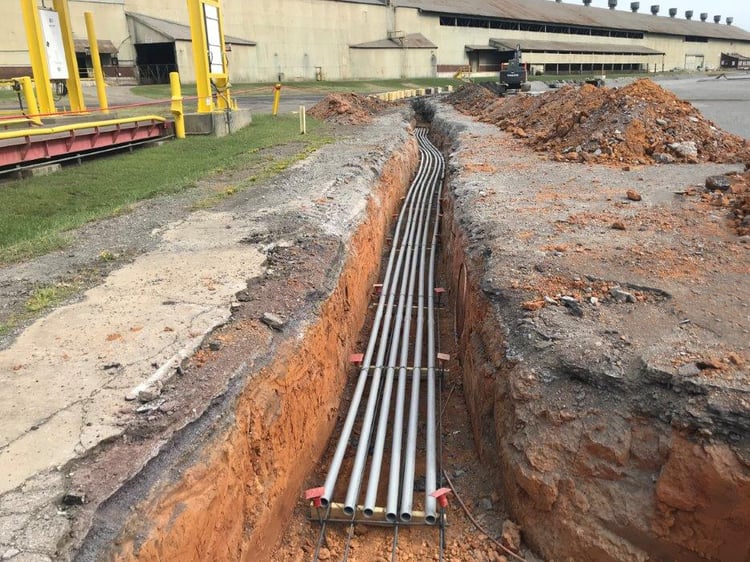 Electrical duct bank being built near the Scrap Yard truck scale
Last time we visited the gas cleaning plant, formwork was still up around most of the building. With the concrete now set and the temporary molds removed, we can get a better visual of the shaker housing as well as the hopper compartments directly below.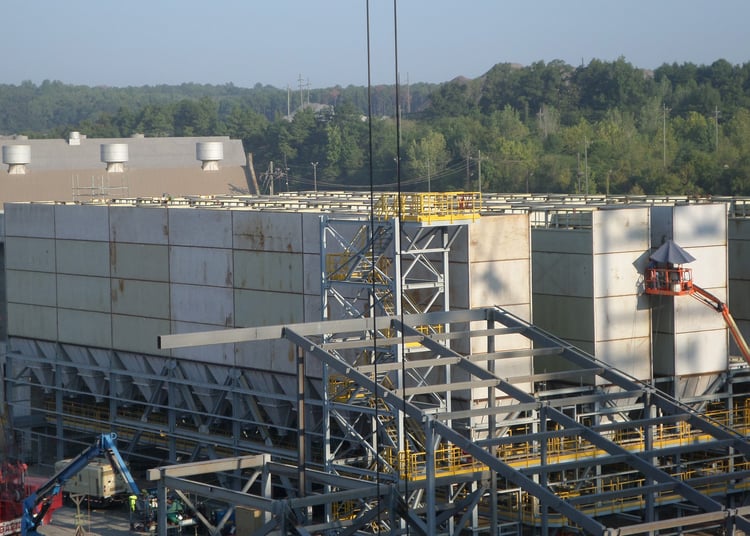 Gas cleaning plant
If you haven't done so, please subscribe to receive updates right in your email. Simply fill out the form at the top of this page and you can begin receiving new blog posts!